Tablet and notebook sync and charge trolleys 1340 x 915 x 540
Product code:

CC 40 2 10 M 7035 7016
Module 400, 2 module, 10 fixed shelves in the module, 230V socket in each compartment, including wiring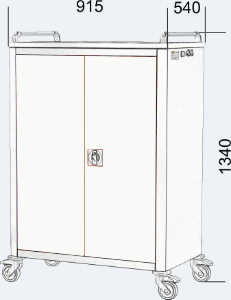 Detailed Description
The charging trolley is made up of massive welded cabinet units made of sheet steel with increased strength. At the back of each compartment, there are ventilation holes to ensure natural ventilation of the charging boxes.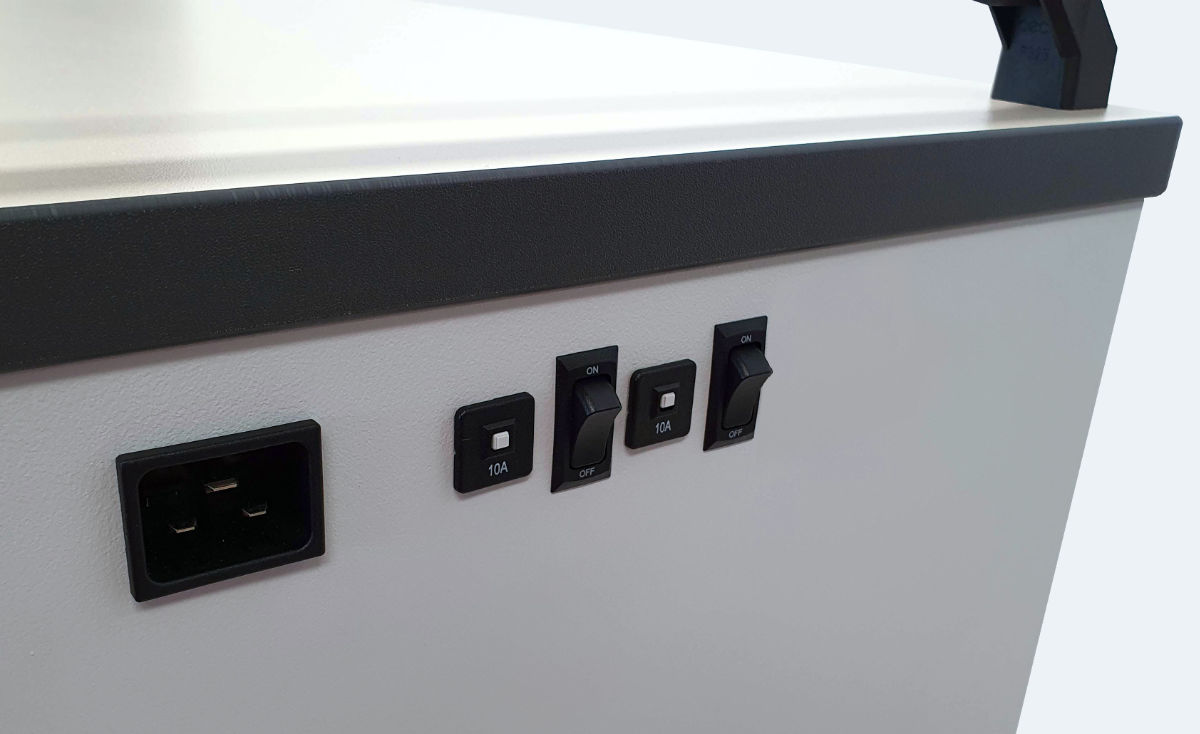 On the right side of the trolley, there is a socket for connecting to a power supply socket. A power cord is included. The charging sections are divided into 10 sockets, and are separately protected and switched. This eliminates the risk of shock loads when connecting the trolley to a power supply source.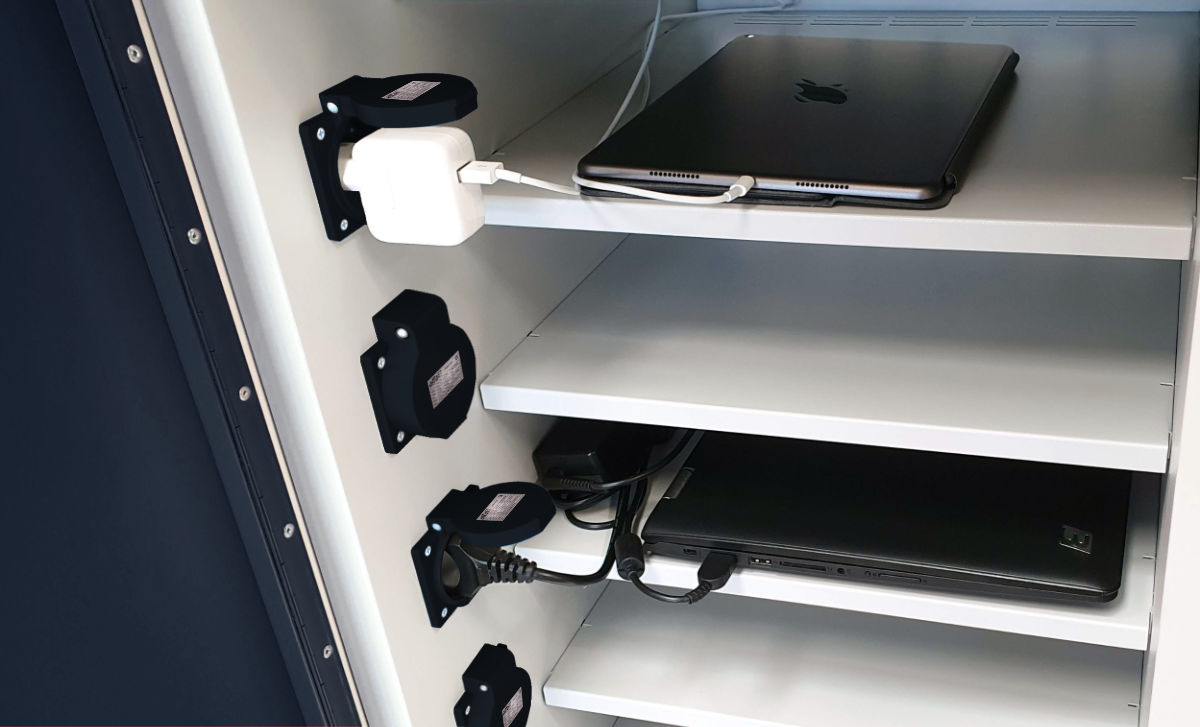 The storage shelves have an area load capacity of 30 Kg, in the front part there is a 230 V socket. The storage space has a regular shape without edges and folds, which could make it difficult to handle the mobile device.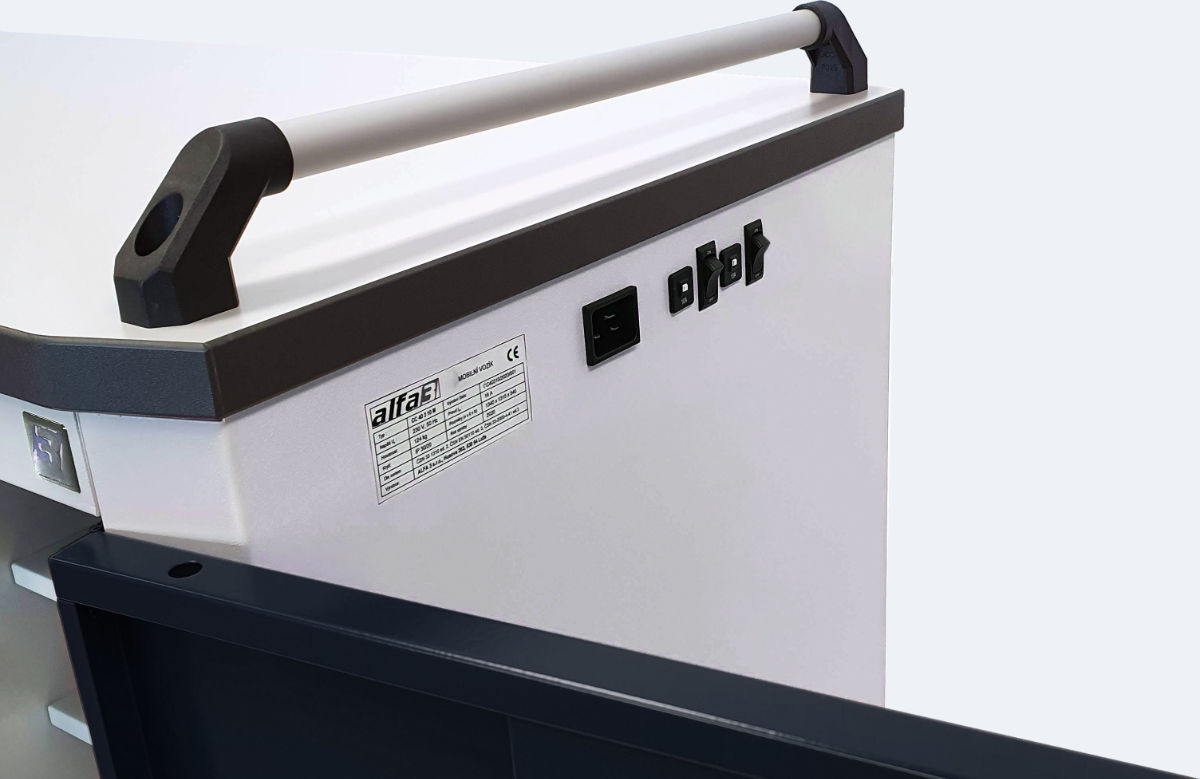 The upper side of the trolley is fitted with a storage board made of laminated chipboard with an ABS edge. A solid handle is mounted on both sides for easy handling.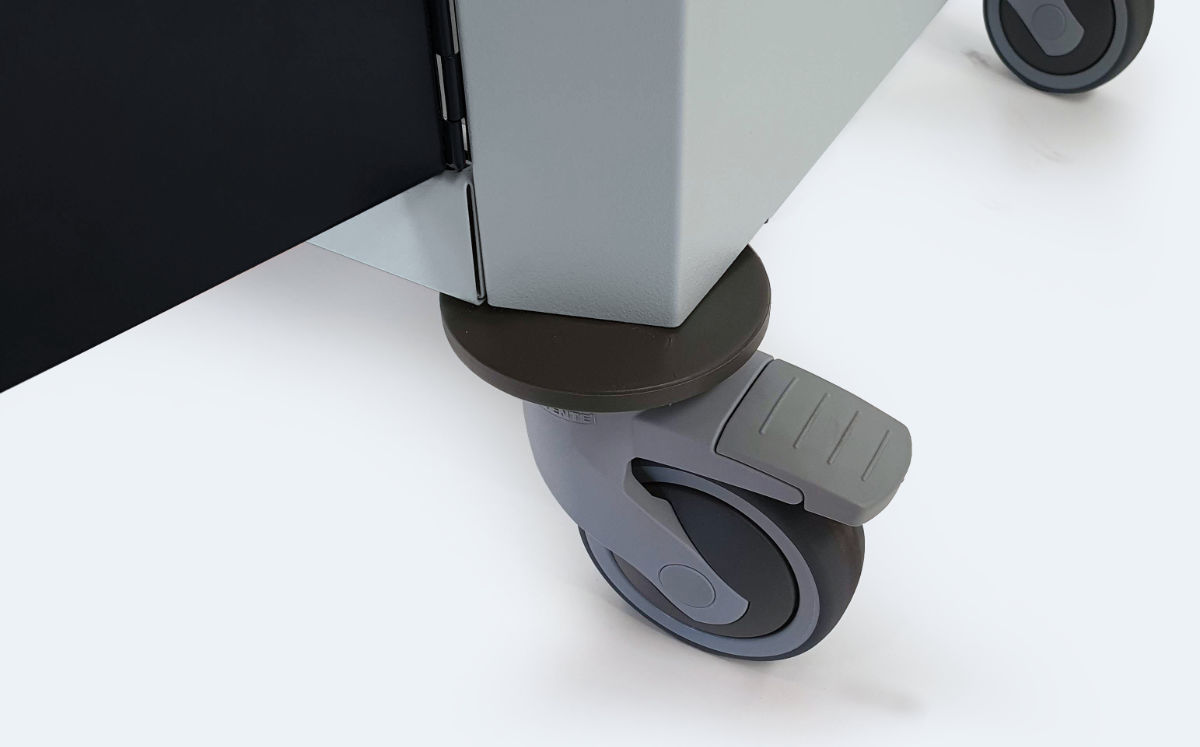 The trolley is fitted with a high quality chassis with swivel wheels with brake rims that dampen vibrations and do not leave marks on the floor. The chassis includes rubber bumpers that protect the trolley from minor collisions.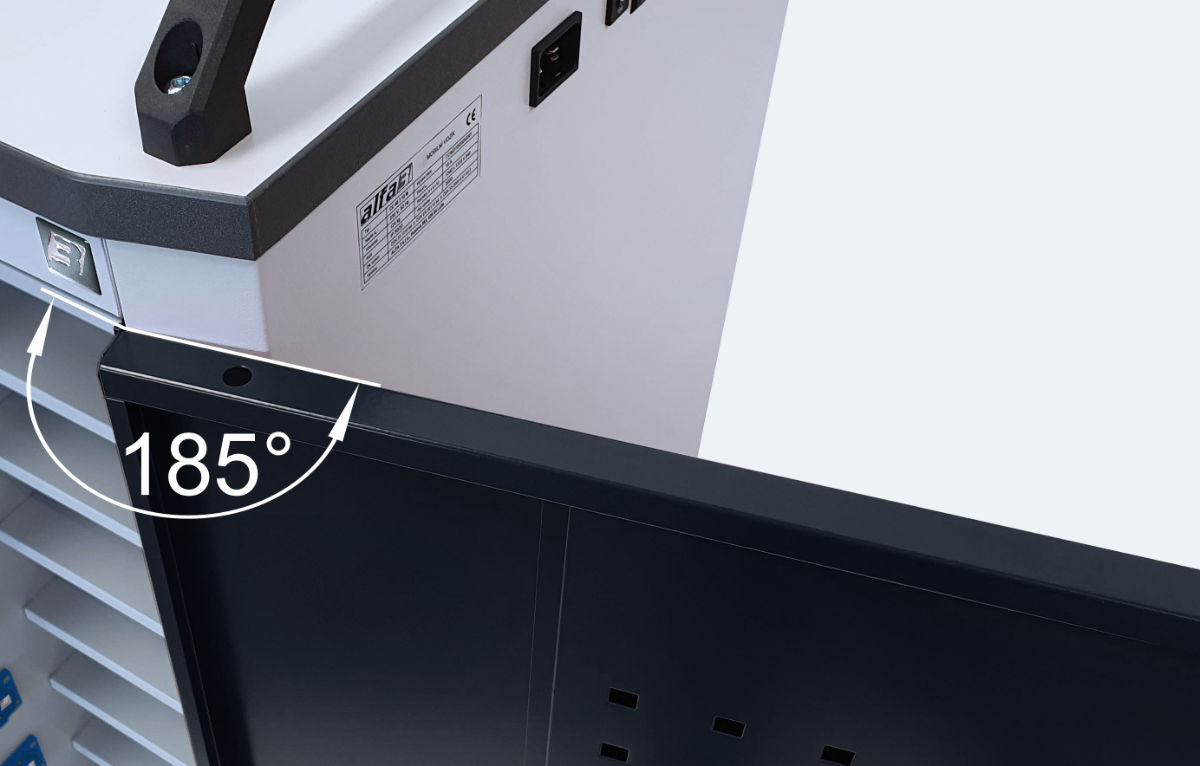 The charging trolley is fitted with reinforced door wings mounted on hinges allowing opening at 185°. As standard, the trolleys are equipped with a locking system, with a cylindrical lock with a three-point wheelbase locking mechanism.
Technical parameters
| | |
| --- | --- |
| Number of electrical 230 V sockets | 20 |
| Height (mm) | 1340 |
| Width (mm) | 915 |
| Depth (mm) | 540 |
| Weight (kg) | 86 |
| Rated current | 16 A |
| Current module (10 sockets) | 10 A |
| Rated voltage (V) | 230 V AC |
| Cover | IP 30/20 |
| Power cord length | 2 m |
Product reviews
Product has not yet recieved any reviews. Be first!
Leave a review
Ask for CC 40 2 10 M