Changing Room Equipment for a Swedish Food Store Chain
Last year, we delivered Z garment lockers to a major Swedish food store chain with more than 1,200 stores in Sweden and Denmark. The customer chose an elegant design in a dark anthracite colour with laminated doors of a lighter grey shade. It must be said that it was a really happy choice.
For these garment lockers, we used reliable mechanical code locks, which can be unlocked in an emergency using a central key, thanks to which the building manager has the opportunity to quickly resolve any complications with the forgotten unlock code.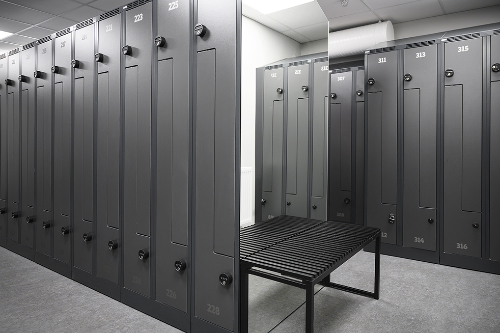 We also used lockers with a slanted top, which helps with easy maintenance and prevents the top of the locker from being used as storage space.
The customer was very satisfied with our work, thanks to which we will be able to supply changing room furniture to the other stores of this chain.
The customer chose an elegant design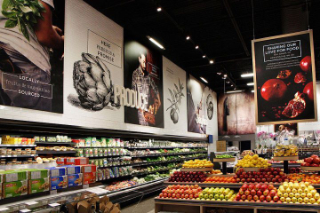 If you are interested in a similar changing room equipment,
our design team is ready to come up with a solution that will satisfy your individual requirements.
Do you know that our mechanical code locks are available in two different variants?
The first one has private setting, which serves to increase comfort if a locker is used by a single person. As a result, the unlock code does not have to be changed with each use, making it easier for the user to reuse the furniture.
The second option is public setting, thanks to which the lock code is always reset after use. This ensures greater security, because each user sets their own unique code.