Mladá Boleslav Tool Dispensing System
We have installed special drawer cabinets directly under the dispensing counter. The cabinets have a hybrid design.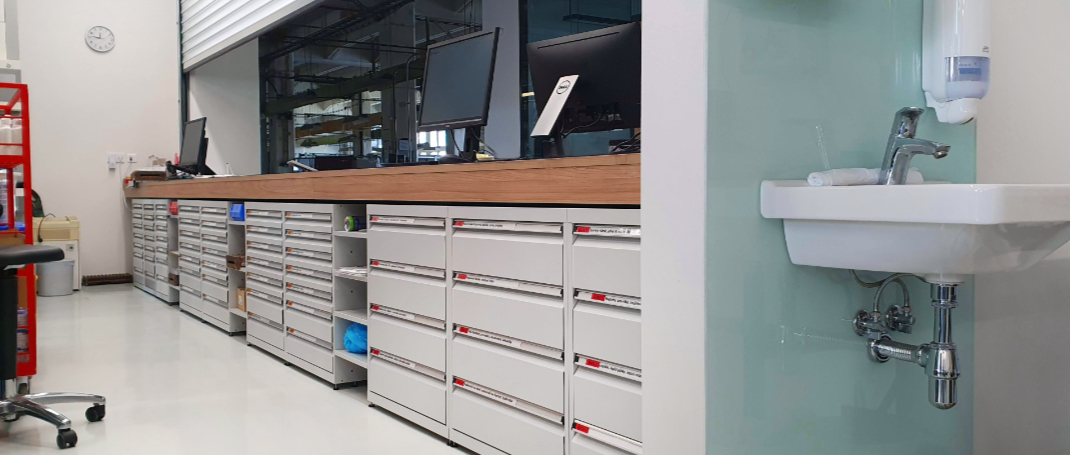 The drawers were taken over from the PROFI model line. They have a comfortable aluminium handle across the entire width of the drawer.

The bodies and the pull-out system were taken over the UNI model line.
The inner space of the drawer was prepared for the installation of metal dividers.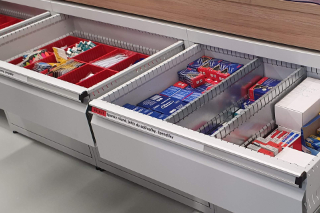 If you are interested in a similar equipment,
our design team is ready to come up with a solution that will satisfy your individual requirements.
As part of the project, we also supplied mobile workbenches.