Smart factory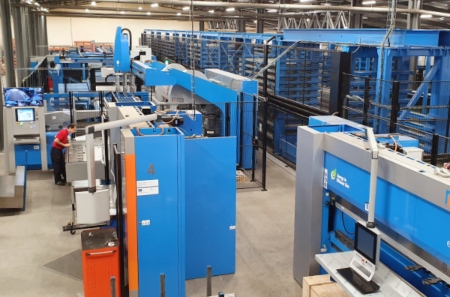 Our goal is to deliver a product on which the customer can rely on. Therefore, we have complete control over the development and manufacturing of our products. The result of combining the expertise of our specialists and the principle of electronic data exchange is the smart factory environment, thanks to which we can implement even the most demanding projects.

What does the smart factory enable us to do?
Digitize and automate all processes
Constantly improve and develop new products
Create a database containing verified design processes
Record all information about the work performed
The perfect solution has a reliable foundation.
We will be happy to help you implement your project.


Automation helps speed up the production and save money.
We convert all business, design, technological and production processes into digital form. As a result, all of their components are interconnected. At the same time, they communicate with our smart factory, which speeds up the entire production process. The smart factory allows us to have an overview of all stages of the production of a given product. We follow its entire journey from the design to the finished product on a daily basis. Thus we ensure the product quality and reliability twice - with the knowledge of our experts designing it, and thanks to modern technology that takes care of high quality production.

We create our own structural models
We create and improve the structural parametric models that we have created based on the proven design principles. The models speed up the manufacturing of products, minimize the occurrence of possible errors and thus contribute to saving our customers' money. And thanks to the time saved, we can focus on innovating existing products and designing atypical products.
How does it work in practice?
Are you interested in a detailed description of the activities that take place in our smart factory every day?
After receiving the order, the ERP system transfers this input data to the other modules and creates the necessary requirements related to the material needed for the manufacturing of a specific product. At the same time, a production order and an operational plan are created in an exact time sequence.
The programs for the production of components are transferred to the production lines, where they are displayed to our operators at all workplaces via terminals. To increase efficiency, individual operations can be sorted by date, priorities or other parameters. All information about the work performed and the material consumed is transferred by the production lines back to the ERP system. Thanks to this, we are able to immediately detect any deviation. For example, the system also allows our operators to easily locate components.
We continuously record and evaluate all processes. We also use the obtained data to optimize operation times and material consumption