Equipping the Garage with UNI Cabinets and an ALPEDE Workbench
| | | |
| --- | --- | --- |
| | The Czechs are a nation of do-it-yourselfers. In more than half of the cases, they do skilled handiwork themselves. According to a survey by Raiffeisen stavební spořitelna, only less than half of the Czechs would invite an expert to assemble furniture, replace a lock, repair a bicycle, paint an apartment or do the gardening. | |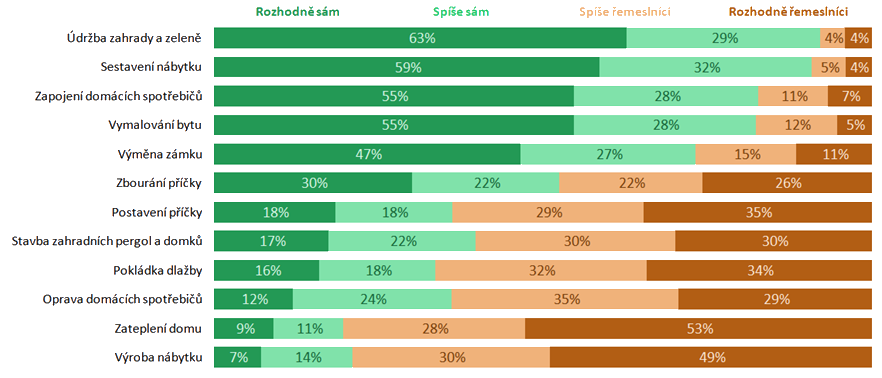 | | | |
| --- | --- | --- |
| | It is common to amass lots of different tools, fasteners, garden equipment, spare parts and sports equipment, so the garage or basement looks similar to the following photo. | |
| | | |
| --- | --- | --- |
| | | |
You can solve the situation relatively cheaply by buying workbenches, cabinets and shelves, which can be found in the product range of most hobby markets. However, you must take into account that the structure of the supporting parts is made of relatively thin profiled sheets, that furniture is delivered a disassembled state, the strength of the joints is not very high, and that the stability, durability and quality are very far from solid industrial solutions.

We recommend that you choose workbenches, cabinets and accessories from a wide range of workshop furniture of the UNI line. All of the products distinguish themselves by quality workmanship, welded structure and design suitable for demanding industrial use.

You can easily store everything you need in the cabinets and drawers of our workbenches, and you will have plenty of space for parking vehicles or your creative activity.

The approximate price of the furniture shown in the photographs is CZK 65,365 without VAT.
If you are interested in similar garage equipment.
Our design team is ready to come up a solution that will satisfy your individual requirements.