first aid kits 450 x 350 x 150
The metal first aid kits are constructed as resistant weldments. The basic versions of the first aid kits have shelves in the body and in the doors they are furnished with heightened edges protecting the stored medical material against falling. The first aid kits are furnished with a self-adhesive label with an appropriate symbol.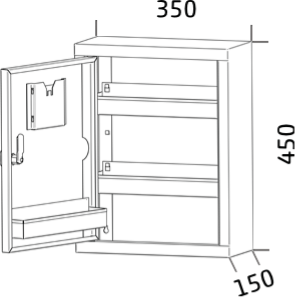 Technical specification
Cabinets for fire extinguishers
cabinet selection
first aid kits
design
Interior
Product reviews
Product has not yet recieved any reviews. Be first!
Leave a review
Ask for LK 2 S C1