Electrically Height-Adjustable Ergonomic Workbenches
We have designed and manufactured special height-adjustable workbenches for a major customer engaged in the production of components for the automotive industry.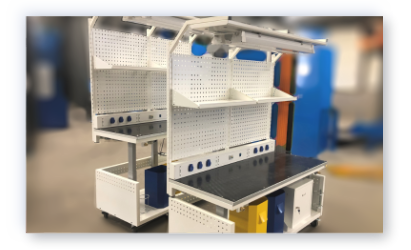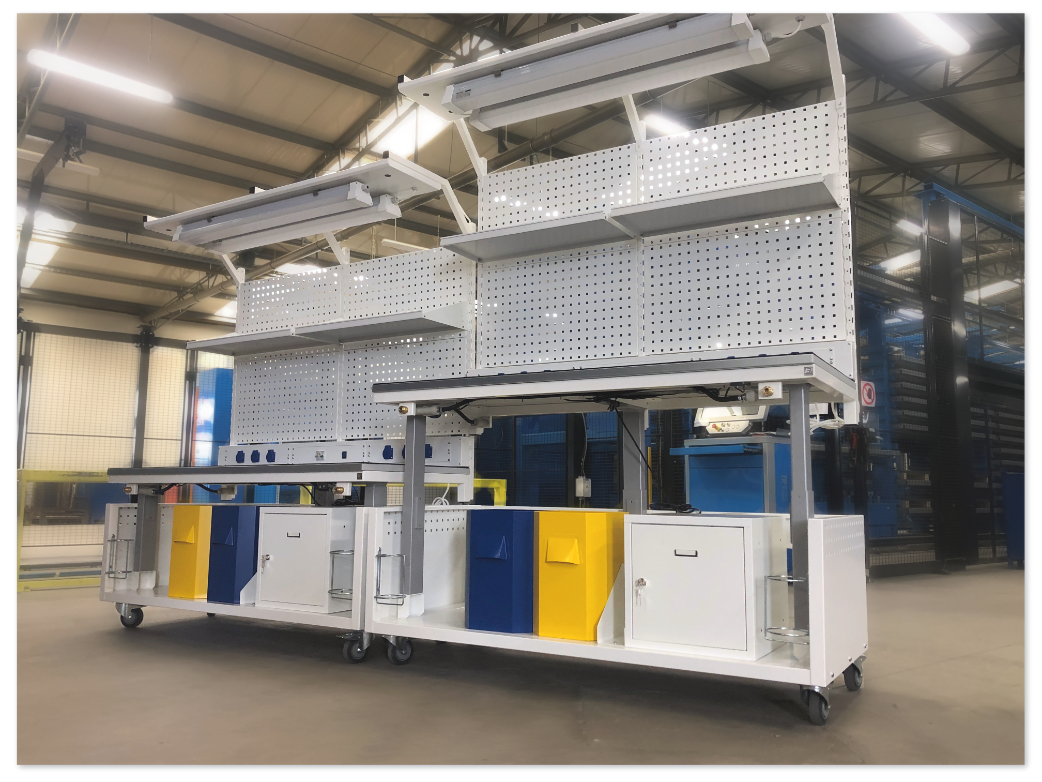 The operator can adjust the height of the worktop for working in a sitting and standing position. The load capacity of the system is 240 kg, and the adjustment speed is 38 mm/s. We have arranged the lifting columns to achieve maximum rigidity of the structure. We have used quality chassis wheels with a brake, so it is possible to easily move the workbench around the production hall.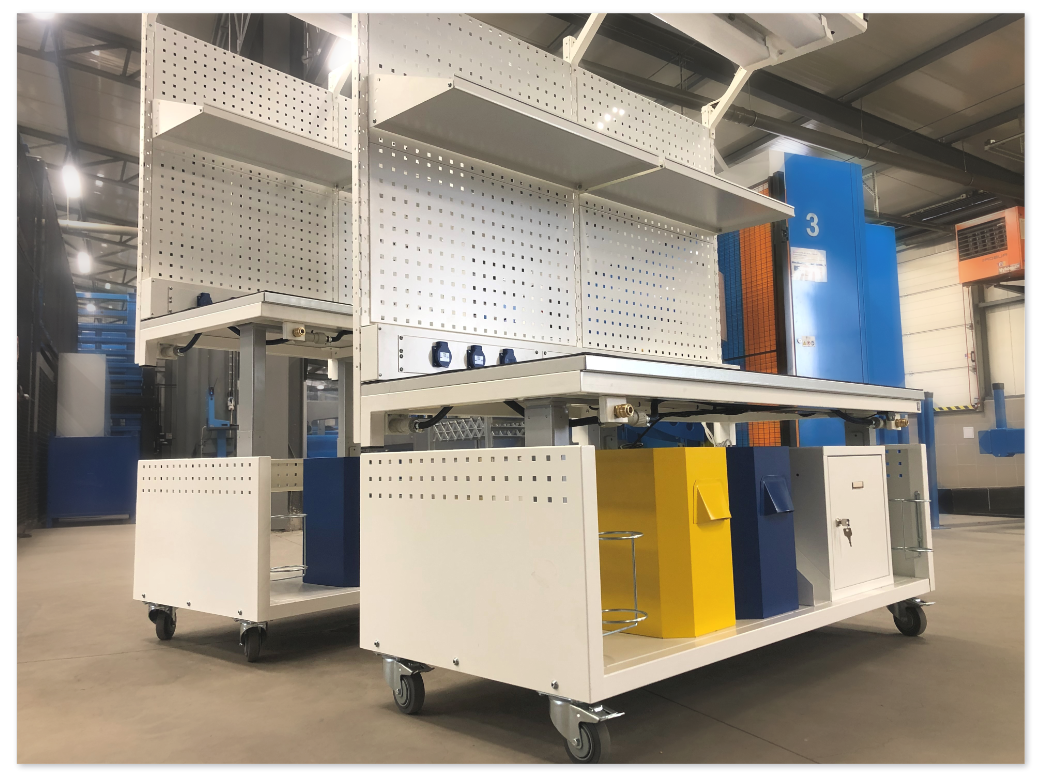 The worktop with a rubber surface reduces the possibility of damaging the checked components and gauges.
We have also equipped the workbench with the following elements:
Power channel with 230V sockets with adequate safety features
Compressed air distribution under the worktop in the right and left part of the workbench
Extension with perforated panels and storage shelves
Ramp with high intensity LED lighting
Separate waste bins held in the desired position with magnets
Lockable cabinet
Bottle holders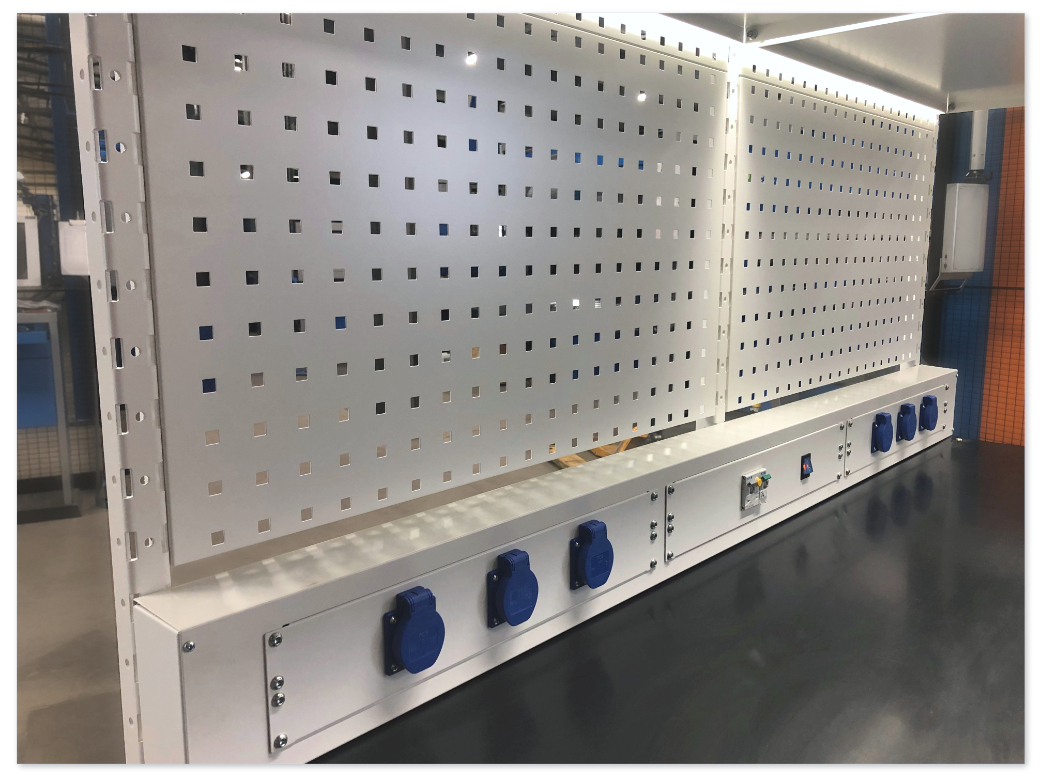 Our design team is ready to design special electrically adjustable workbenches, production, assembly, control and lean workplaces according to the individual requirements of our customers.
If you also plan to furnish your workplace with ergonomic workbenches, we will be happy if you send us an inquiry.