Drawer cabinet 1240 x 860 x 750 - 6x drawers
Product code:

DKP 4536 26U 6AB C1 7035 5012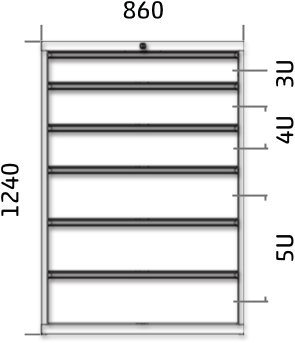 Drawer 4536E, sliding Fulterer 100%, max. load 65 kg. The body is furnished with a central locking system (cylindrical lock) with an integrated function which blocks the opening of several drawers together - it ́s a protection against overturning. The bottom part of the body is furnished with slots for anchoring to the floor. We recommend anchoring the cabinet in case it will be loaded to the limit of its maximum carrying capacity.
Detailed Description
Assembly mouldings on the inner part of bodies allow installing drawers in 1U = 44,45 mm raster.
Into the body there can be mounted a holder of 19" rack accessories, a stopping device, a leading out moulding for cables and hoses and an output slot. You can also install a panel with slots for cables.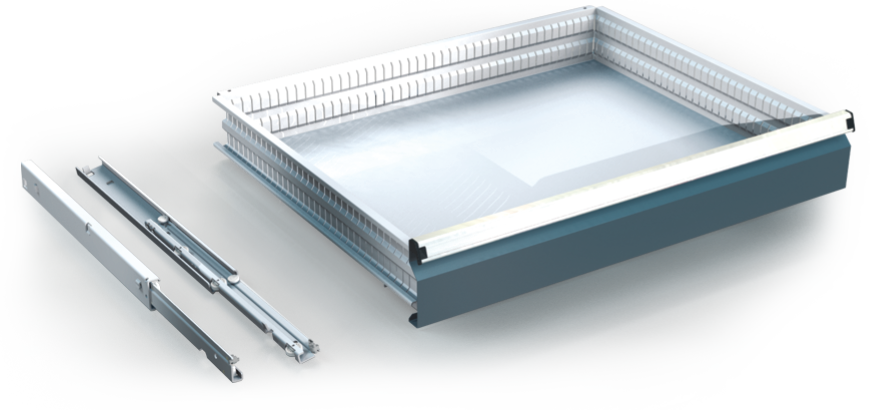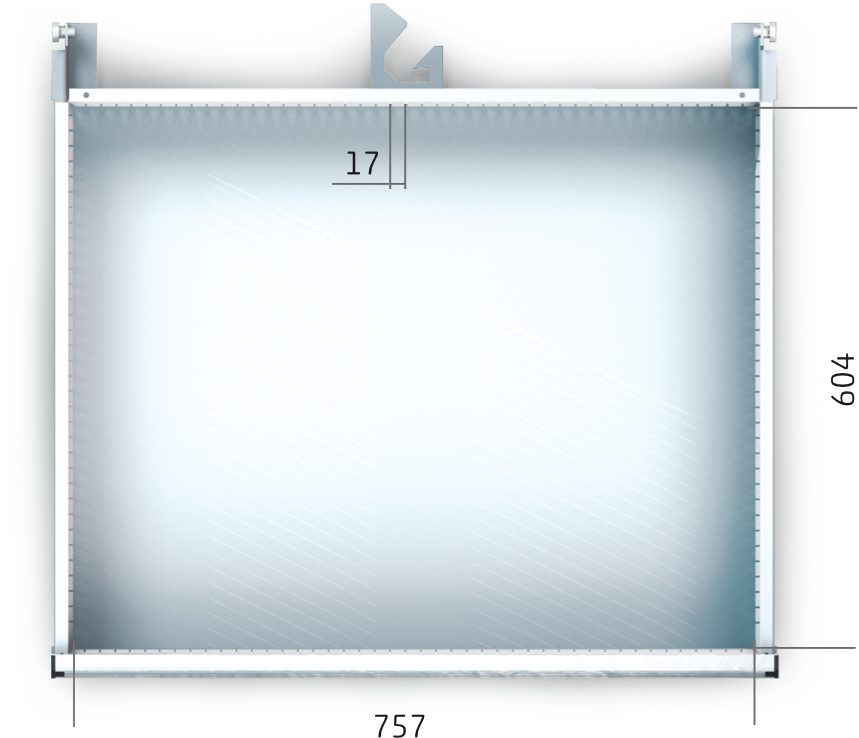 Specification points
The drawers are guided in massive slide-rails Fulterer with four ball bearings. These slide-rails are characteristic by an easy and silent running.
The drawers are furnished with a comfort aluminium handle with an installed holder of a safety pin DKP PVZ and with a groove for a label with drawer ́s contents.
The inner parts of the drawers are pressed and grooved for installing of metal divider sets. Groove spacing is 1E = 17 mm.
Useable drawer plan is 757 x 604 mm.
Technical specification
Workshop Cabinets
Product line
PROFI
Basic division
a) sockets
Internal dimension of the drawer
4536E (757 x 604 mm)
Body height
f) 26U (1240 mm)
Storage of drawers
b) 100% extension Fulterer, load capacity 65 Kg
Upper structure
painted sheet metal
Substructure
a) base socle 40 mm
Product reviews
Product has not yet recieved any reviews. Be first!
Leave a review
Ask for DKP 4536 26U 6AB