ALGERS Workbench - 745 – 985 x 1600 x 700 - container
Product code:

GPL 160 Z H80 K05 ESD 7016 7035
ALGERS Workbench - 745 – 985 x 1600 x 700 - container
For customers who are looking for an optimal solution for the equipment of assembly plants and lines, we have designed a flexible system of workbenches that can be easily adapted to the needs of your operation.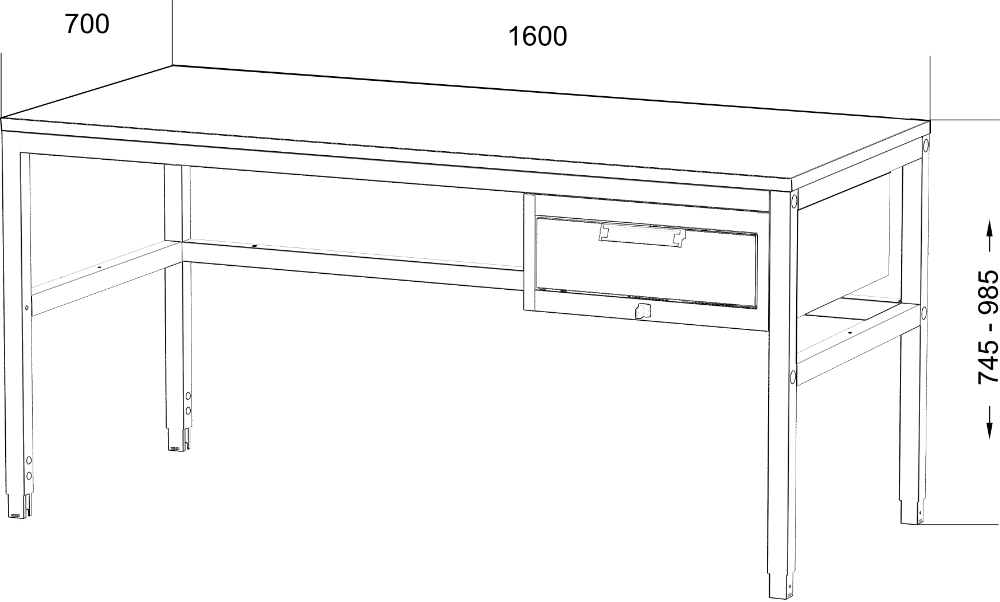 Specification points
Welded side frame (front leg, rear leg, connecting partitions), solid profiles 40 x 40 mm, pull-out part C - profile 35 x 35 mm with wheels.
Mounted horizontal connectors, C-profile 40 x 40 mm with holes for screwing the worktop and container holder, C - profile with a groove.
The height adjustment range with a 25 mm thick worktop is 745–825 mm.
The workbench is designed for static surface load of the worktop of 350 kg.
Ask for GPL 160 Z H80 K05 ESD