Alfort Model Line - Premium Line
ALFORT Product Line - Premium Line
On the following pages, we would like to present the modified garment lockers with overlay doors of the ALFORT line. These garment lockers are distinguished by modern, clear lines, as well as a wide range of material and colour variants of the door panels. They are designed for use in modern interior architecture, especially in changing rooms of hotels, wellness and fitness centres or aqua parks.
---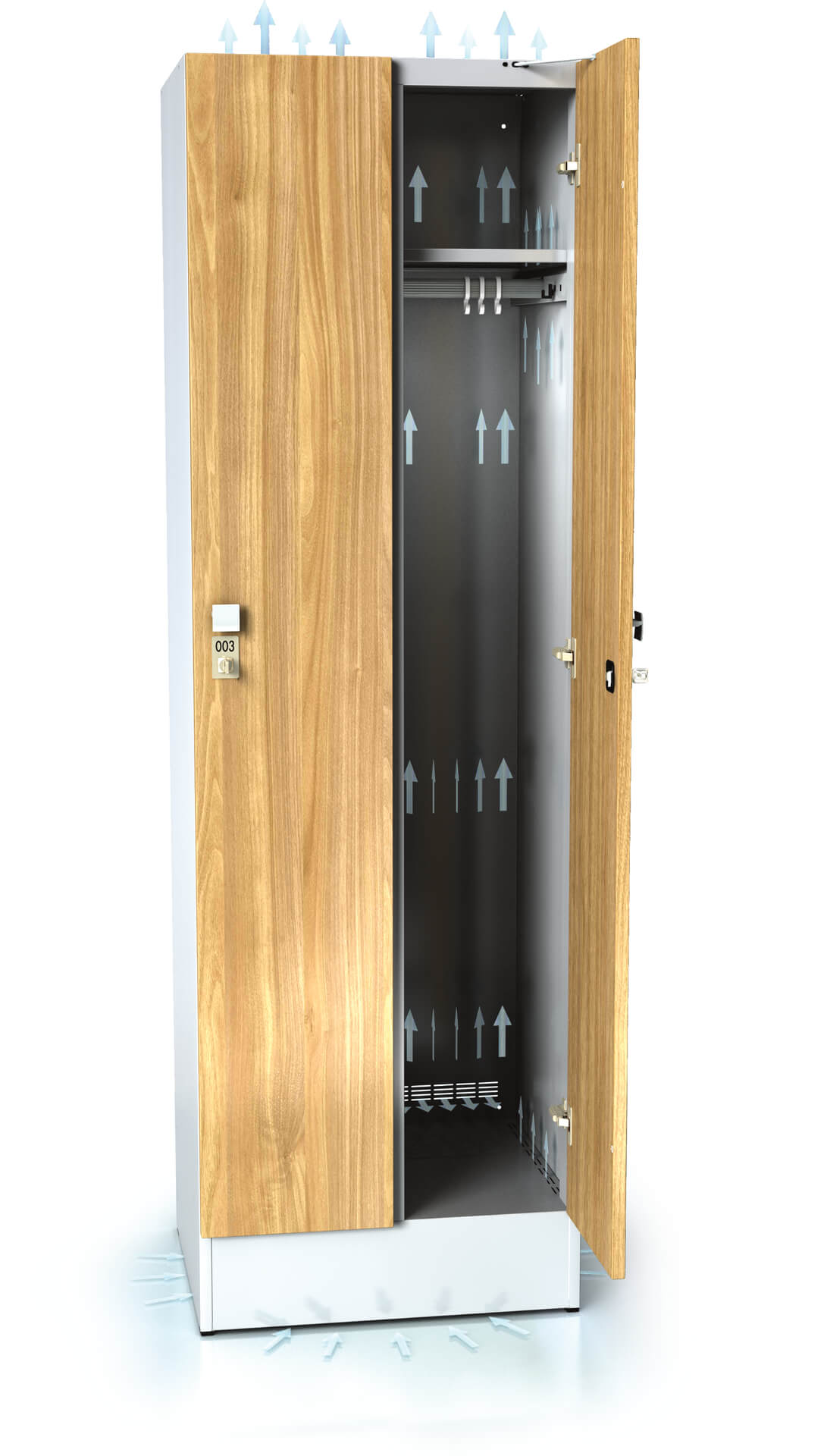 ---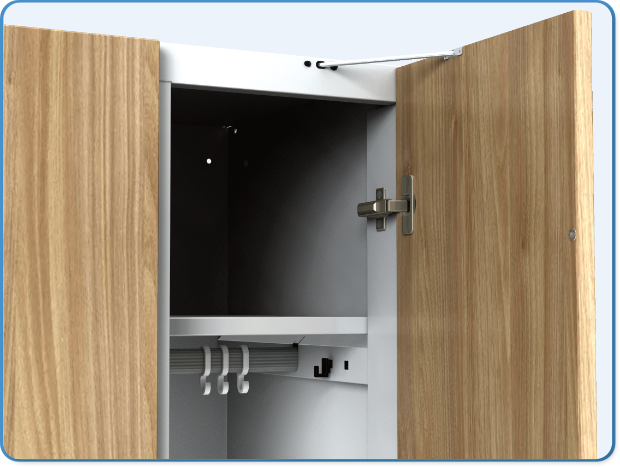 ●
Door mounted on hinges with a damped closing mechanism
●
Oval clothes hanging rail made of anodized aluminium and sliding plastic hooks in each compartment
●
Square aluminium handle for comfortable door handling
---
Locking systems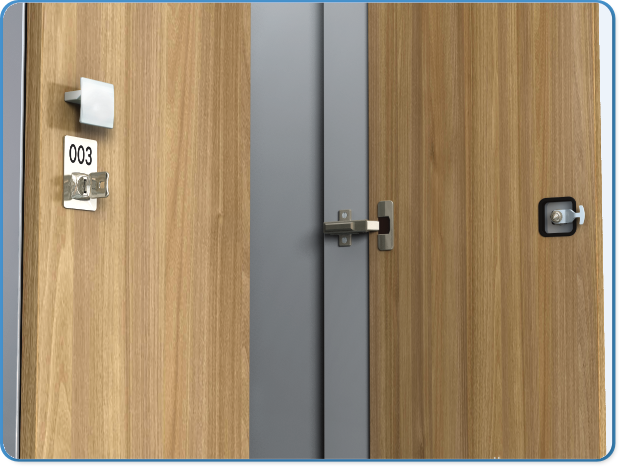 ●
Cylinder lock C1, 4,000 combinations, possibility of providing a central key
●
Swivel safety locking device OB1 is designed for a padlock with a shackle diameter of 5 - 8 mm.
For locking, a bolt with a safety hook is used for locks C1 and OB1, which increases resistance to levering the door open.
Equipment at an extra charge:
Coin deposit lock
Mechanical code lock
Electronic code lock
Online electronic systems
Chip electronic lock
---
Locking systems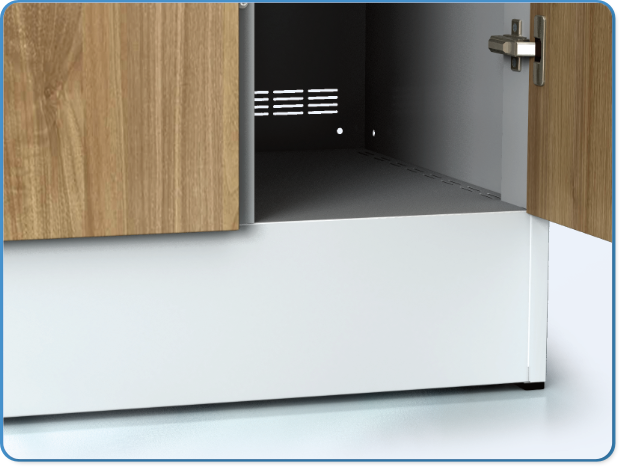 ●
The body is equipped with an efficient ventilation system, which meets the requirements of DIN 4547 with a considerable margin. The ventilation openings have a safe cross-section, and are placed in the horizontal panels of the body and the rear wall of the cabinet. Follow the manufacturer's installation instructions to ensure proper ventilation.
●
The lower part of the body is fitted with plastic glides.
---
Surface treatment
The surface is treated with interior powder paint, which is applied in the electrostatic field to the surface of the product, pre-treated with iron phosphate. The resulting layer of varnish is harmless, flexible and mechanically resistant.